Simply Better Networks
For Businesses and High-End Homes
Simply Better Networks
For Businesses and High-End Homes
Network infrastructure Design and Implementation, enterprise-class wireless solutions, cybersecurity assessment and deployment, systems monitoring and remote management, IT outsourcing and maintenance programs, IT consulting  services and on-demand or scheduled onsite IT support 
Contact Us

Network infrastructure Design and Implementation, enterprise-class wireless solutions, cybersecurity assessment and deployment,  systems monitoring and remote management, IT outsourcing and maintenance programs, IT consulting services and on-demand or scheduled onsite IT support 

Cybersecurity refers to protecting your digital hardware, software, and data such as computers, laptops, tablets, smart devices, software programs, personal and proprietary data, etc. from digital attacks, unauthorized system intrusions, stolen data, and more. Cybersecurity breeches may come from cybercriminals and from software threats such as viruses, trojans, ransomware, phishing, and exploits. Following a cybersecurity assessment and discussion of your vulnerabilities, we can deploy multiple layers of protection, such as enterprise-class firewalls and enterprise-class endpoint protection software, to significantly reduce your chance of being a victim.
Chaka Technologies, Inc. (ChakaTech) is an Information Technologies Consulting Firm serving businesses and high-end homes in Southern California and its surrounding areas. Our team of qualified professionals has more than 30 years of IT Service experience and we pride ourselves on comprehensive and dependable work for our clients.
We offer a wide-range of cost-effective IT Services and Solutions for companies and high-end homes of various sizes. By continually evaluating technology solutions, ChakaTech is well-positioned to help our clients find the right solutions to meet their needs. We help our clients quickly navigate through the many choices they are faced with, whether it is getting more out of existing technology solutions, or new systems evaluation, selection, and implementation.

















NETWORKING
For more than 30 years, ChakaTech's qualified professionals have been expertly designing and implementing network infrastructures. We use best in class hardware, best practice hardware configuration methodology, and a thorough post-deployment quality assurance check. Upon project completion, we provide system health/performance monitoring and remote management services as needed.
READ MORE
WIRELESS
Our Enterprise-Class wireless infrastructure is based on wireless controllers and access points from Ruckus Networks and Cisco Meraki. Our wireless solutions increase the range and reliability of your Wi-Fi signal, provide consistent speed and performance optimized for Wi-Fi Calling, streaming multimedia, and Internet of Things (IoT) integration. We offer best in class cybersecurity practices and policies for your wireless infrastructure integrity.
Read more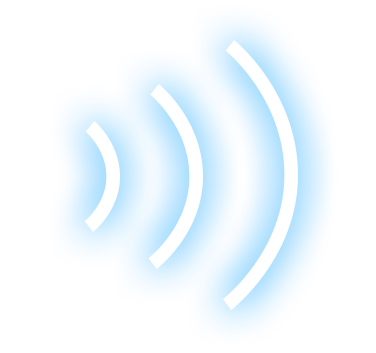 CYBERSECURITY
Data and secure networks are the lifeline of any modern business or home. Of the many challenges we face today, none is more important than the cybersecurity and protection of data and network systems. Traditional threats to computers include hackers, viruses, spyware, ransomware, botnets, competition/corporate espionage, employee intrusion, and more. They must be eradicated before being given an opportunity to compromise your integral systems and sensitive data. With a proper security solution implementation and service program, you can rest assured that your data and network systems are safe.
READ MORE

MONITORING
ChakaTech's automated monitoring and remote management systems help provide ongoing systems continuity. Automated detection and notification of system problems allows us to quickly diagnose and resolve issues on multiple devices and different platforms.
READ MORE